Regular hose maintenance is essential to prevent operational failures that could result in costly downtime for your business. Here, we explain what could happen if you don't service and inspect your hydraulic hoses regularly, and explain the tell-tale signs that a hose is about to fail.
A hydraulic hose is an integral component in hydraulic powered systems. Should a hose sustain damage, it could put the integrity of equipment or machinery at risk, bringing operations to a standstill, not to mention potentially causing employee injury. 
That's why regular hydraulic hose maintenance is so important. It enables you to have a clear indication of your system's health and plan non-urgent hose replacement if required. By proactively maintaining your hoses in this way, not only will you benefit from little or no disruption to business, you minimise the risk of a catastrophic hose failure that would require an unplanned emergency hose replacement.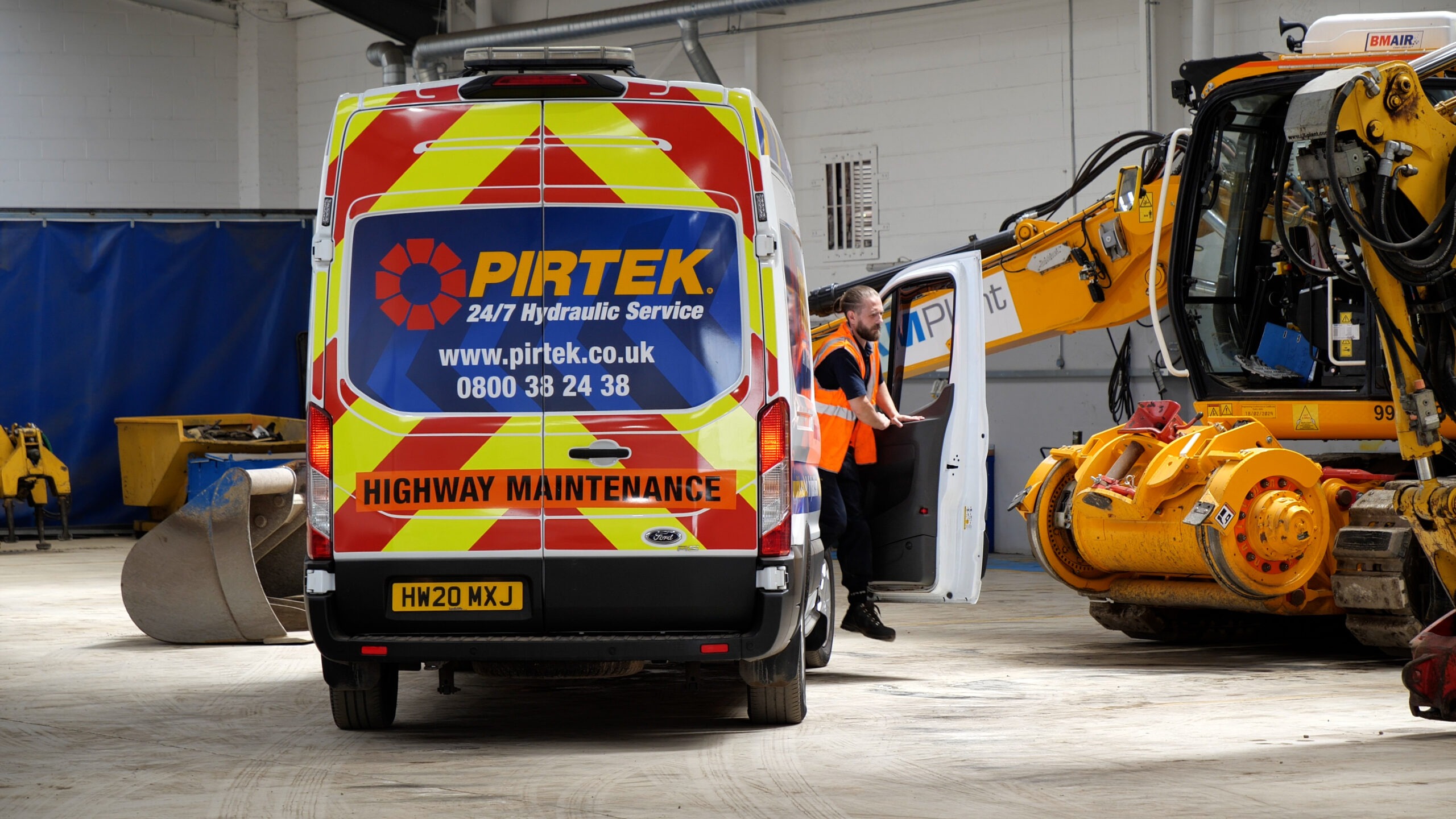 How often should you inspect a hydraulic hose?
We recommend all hydraulic hoses are inspected every three months, or every 400 to 600 working hours due to the extreme pressure and temperatures they experience whilst in use. Left unchecked, this combination can easily result in hose damage to the protective outer layers, the inner tube, or to hose assemblies. 
What happens in a hydraulic hose inspection?
During a hydraulic hose inspection an experienced technician will conduct a series of tests to assess the integrity of the hose and identify any issues. If problems are uncovered, the next step would be to plan a non-urgent hose replacement at a convenient time that minimises disruption to your business. 
The key things a technician will assess during planned hose maintenance include:
Signs of hydraulic fluid leakage 

Breakages, ruptures or abrasive damage

Kinks, twists or bends

Hose slackness 

Cracks and corrosion to the hose connectors
If any of the above are detected, depending on the severity of the issue (for instance some small scratches to a hose are fine but deeper cuts are indicative of a serious problem), the next step would be to schedule a hose replacement. The only exception would be if a leak is discovered, in this case immediate hose replacement is required. 
Anyone dealing with hydraulic hoses should receive hydraulic safety awareness training provided by industry experts to reduce the risk of fluid injection injuries and other associated problems. Hose maintenance should only ever be carried out by trained professionals. Read more on the importance of operating hydraulic systems safely for more information on the danger associated with hydraulics.
Why does a leaking hose need urgent replacement?
A leaking hydraulic hose is a sign of serious irreparable damage. Not only can the leaking fluid pose a slip risk to those working around the machinery, it also points to a fundamental issue with the hose installation or compatibility. 
Leaking hoses can be an indication that the hose is pulled too tight, unable to withstand the operating temperatures of the system or it is incompatible with the hydraulic fluid passing through it. 
How do you maintain a hydraulic hose?
Hydraulic hose maintenance should always be entrusted to a qualified professional with the knowledge to conduct a thorough assessment, pinpoint any issues and provide a failsafe solution. 
At Pirtek, regular planned hydraulic hose maintenance is just one of the specialist services we provide across the UK and Ireland, enabling you to run your business with peace of mind and minimal downtime. 
You can learn more about our hose maintenance service here or, to book in an inspection, use our  postcode checker to find your nearest Pirtek centre.