Non-urgent hose replacement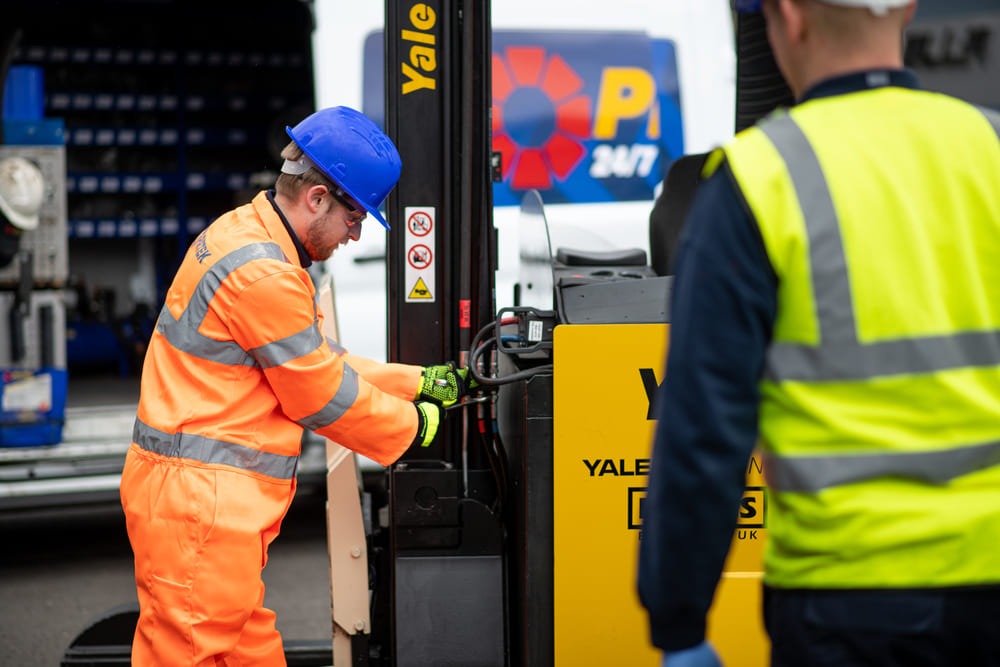 Stay a step ahead
Not every hose breakdown has to be handled on the spot. Routine servicing and auditing with our hydraulics technicians allows you to build up a picture of your hoses' health, and schedule in a pre-emptive replacement precisely when it's needed.
Key features
Benefit from the most cost effective and long-lasting solution.
Quality every time – we only fit products of the highest calibre.
Extend your hose's life with regular routine maintenance.
Minimise the risk of disruptive downtime to your business.
All installations handled by trained Pirtek technicians.
Prolong your machinery's lifespan.
Always know exactly when your hose needs replacing.
Schedule hose replacement at a preferential time.
Putting you in the driving seat
Knowing when a hose is approaching the end of its life allows you to schedule in a non-urgent replacement before it before it breaks, helping to minimise hydraulic failure and unforeseen downtime. We'll devise a solution that meets all your needs, using top quality products at the most cost effective prices.
Insights you can trust
Whenever you book a hydraulic hose replacement with Pirtek, you can trust that an technician with extensive knowledge of hydraulic-powered systems will undertake the job. That's because we train each Pirtek technician personally, to the highest industry standards, and never use subcontractors to fulfil our agreements.
Martin Hood
Marwell Zoological Park
50° 59′ 27.40″ N
1° 16′ 46.54″ W
"Pirtek offered the best solution and completed the job in no time at all with a minimum of disruption. They were a highly professional and efficient team."
Steve Bishop
Syd Bishop & Sons
51° 22′ 58.37″ N
0° 8′ 7.64″ E
"As a national company we find ourselves working from anywhere. It's reassuring to know that wherever we go, the same reliable Pirtek service is just a phone call away."
Byron Bucket
Ground Fleet Support
50° 30′ 16,24″ N
2° 41′ 47.64″ N
"They provide excellent service and are always there for the odd emergency. I can cope with the demands of the airport because I have Pirtek when I need help."