The National Refuse Championships is an annual celebration of the people who collect waste and recycling from all over the UK. Each year, teams compete against one another to be crowned National Refuse Champions. It's a knock-out with wheelie bins!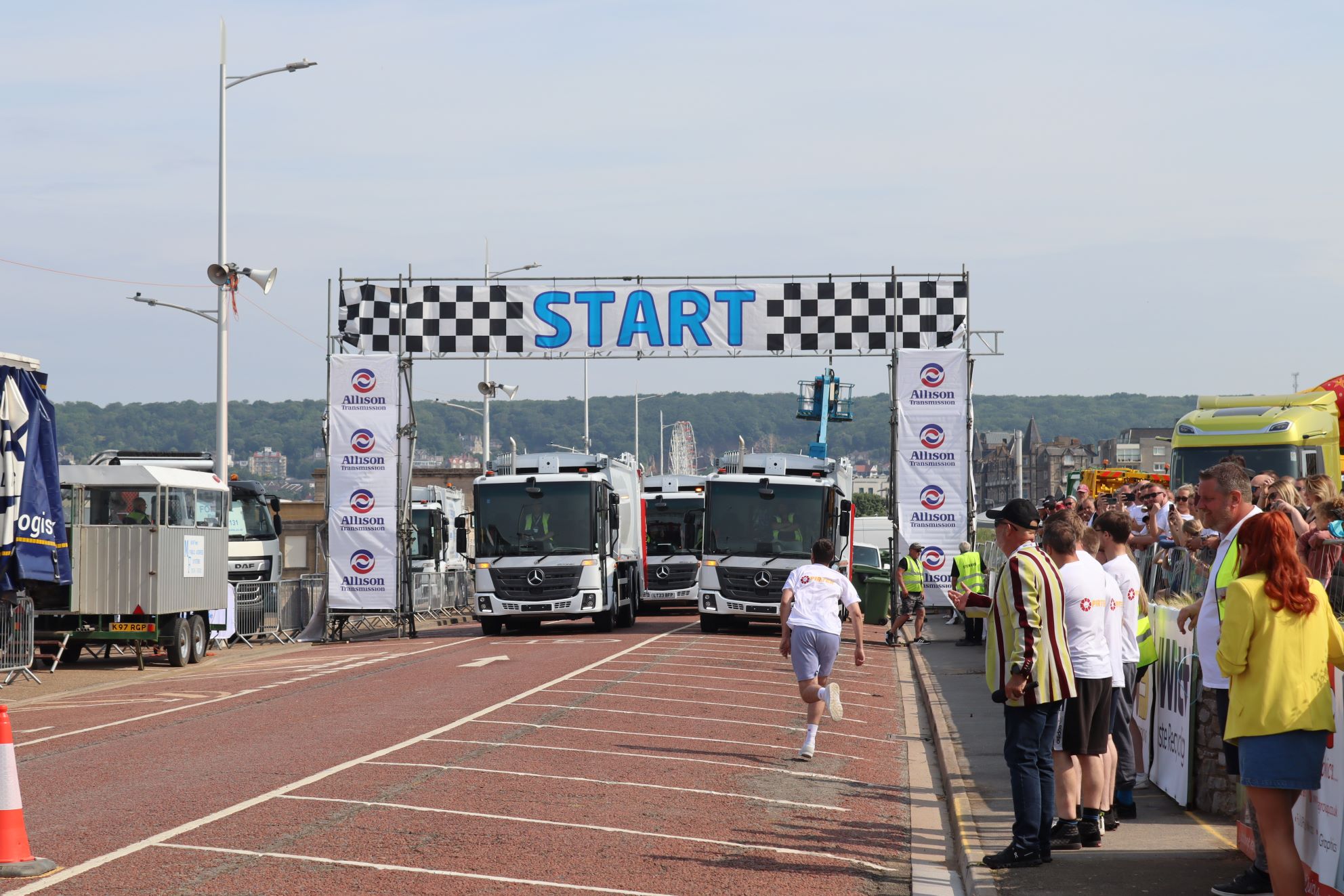 In support of the Alzheimer's Society, this fun-filled day was revived by organisers Refuse Vehicle Solutions Limited (RVS) in 2017 after a twenty-year retirement and has been enjoyed by the men and woman of the refuse industry ever since. After a short break due to the pandemic, the 2023 event has been highly anticipated by friends, families, and colleagues of refuse professionals – and it did not disappoint.
During the course of the day, over 30 teams battled to win the grand trophy through a series of heats. Each heat comprises of two teams of five people racing simultaneously; loading wheelie bins with bags of sand before pushing them 50m to empty into awaiting refuse vehicles. Whilst it's a test of strength and stamina, roaring crowds were in attendance to help spur-on and motivate the teams to give it their all.
No strangers to the National Refuse Championships after being involved in the relaunch five years ago, Pirtek Gloucester decided to enter a team again this year.
Jason Woods, director of Pirtek Gloucester, said: "For us, it's the taking part that counts as the event helps raise money and awareness for the Alzheimer's charity. We're not dust men; we know how to fix the refuse vehicles but we don't know how to operate them, so, we normally expect to come last. The good news is that this year, despite tough competition we placed 20th out of 32 teams: a definite improvement".
"We also took out sponsorship at the event to help support the fundraising. This included t-shirts, the team, a table at the pre-event dinner, and the winners' cup. The event usually raises a lot of money as all the big names in the refuse industry attend and it attracts large crowds – it's growing in popularity".
We would like to wish Grist Environmental a big congratulations on defending their trophy and being crowned The National Refuse Champions of 2023.
If you would like to make a donation to the Alzheimer's Society, please head over to the Refuse Vehicle Solutions' Just Giving page, here.