Trade counter service and support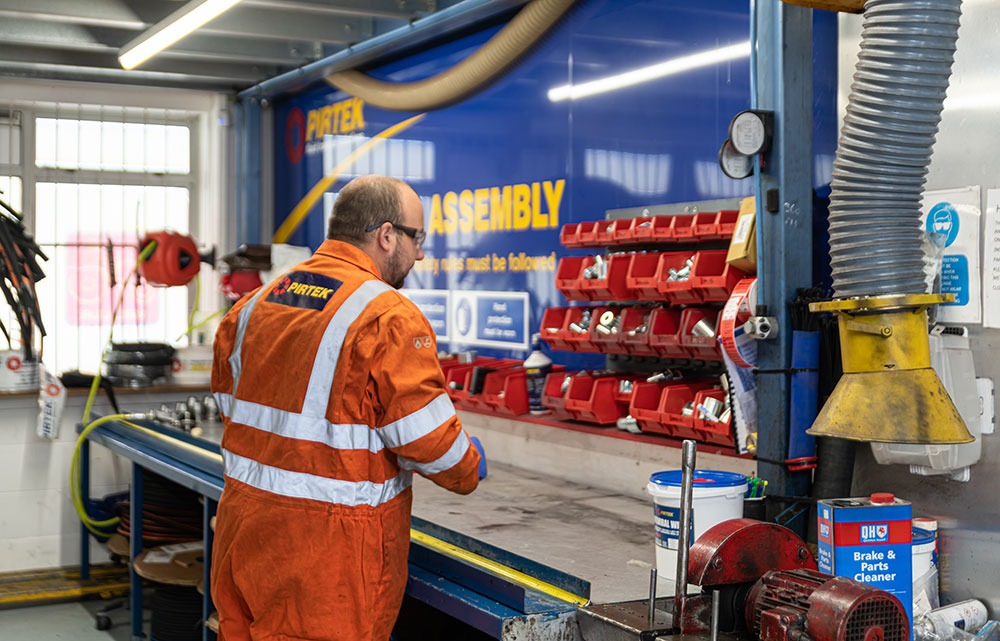 Nationwide hydraulics experts
You'll find 86 Pirtek trade counters throughout the UK and Ireland, open from 8am to 5pm, Monday to Friday and 8am to 12pm on Saturday. Each location stocks an extensive range of component parts and products for both hydraulics repairs and pneumatic machinery.
Key features
Hydraulic hoses and components.
Oil spill control products.
Power steering hose manufacture.
Custom solutions tailored to you
At Pirtek our hydraulics solutions don't stop at what you can see on the shelf. If you can't find what you need in stock, just let your local team know. They'll come up with a custom solution, built to your exacting specification, so you always get exactly what you need to keep your business moving.
Designed with longevity in mind
The custom solutions created by our Pirtek team aren't only designed to solve problem at hand, they're engineered to offer long-lasting results that are more cost effective too. Each unique design is the product of specially trained Pirtek technicians, all of whom are experts in the intricacies of hydraulic powered systems.
Martin Hood
Marwell Zoological Park
50° 59′ 27.40″ N
1° 16′ 46.54″ W
"Pirtek offered the best solution and completed the job in no time at all with a minimum of disruption. They were a highly professional and efficient team."
Steve Bishop
Syd Bishop & Sons
51° 22′ 58.37″ N
0° 8′ 7.64″ E
"As a national company we find ourselves working from anywhere. It's reassuring to know that wherever we go, the same reliable Pirtek service is just a phone call away."
Byron Bucket
Ground Fleet Support
50° 30′ 16,24″ N
2° 41′ 47.64″ N
"They provide excellent service and are always there for the odd emergency. I can cope with the demands of the airport because I have Pirtek when I need help."