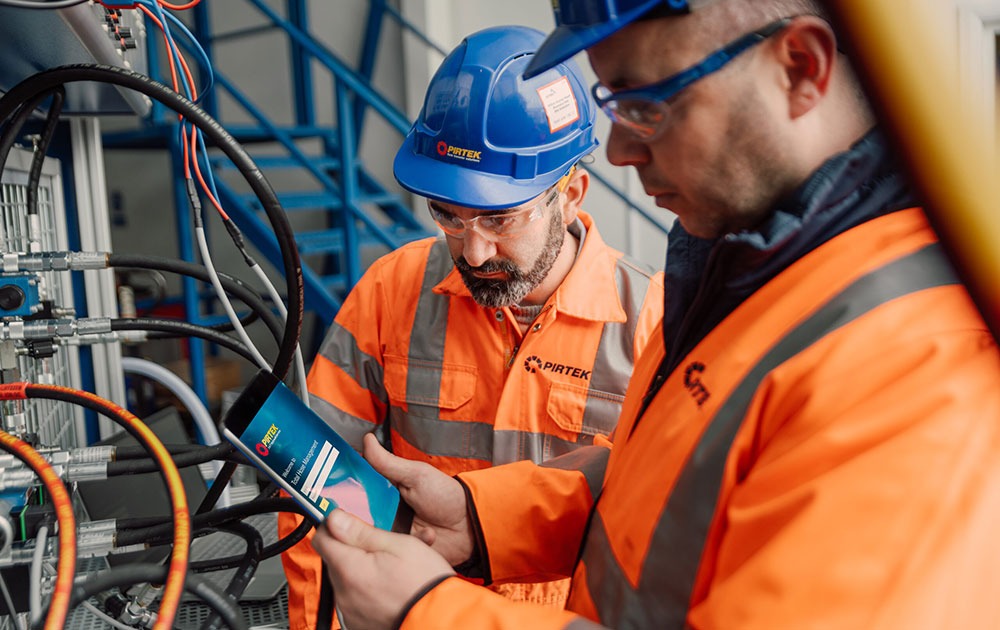 Your hydraulics in our expert hands
One of our most popular Pirtek services, our Total Hose Management takes all the upkeep associated with your hydraulic machinery off your hands, so you can concentrate on business as usual and leave the essential maintenance to us.
Proactive, reactive and preventative care
Total Hose Management is our most comprehensive hydraulics maintenance package. You'll benefit from the expertise of a local Pirtek technician, who will get to know your hydraulic system inside and out, regularly analysing your equipment to ensure that essential upkeep and repairs are always proactively taken care of.
Close monitoring to minimise downtime
Entrusting your hose management to us means we'll closely monitor your hose usage and tailor a repair and replacement plan that keeps your machinery in optimum condition. This level of monitoring, coupled with our technicians' expertise, can dramatically reduce the risk of hydraulic failure and downtime to your business.
Martin Hood
Marwell Zoological Park
50° 59′ 27.40″ N
1° 16′ 46.54″ W
"Pirtek offered the best solution and completed the job in no time at all with a minimum of disruption. They were a highly professional and efficient team."
Steve Bishop
Syd Bishop & Sons
51° 22′ 58.37″ N
0° 8′ 7.64″ E
"As a national company we find ourselves working from anywhere. It's reassuring to know that wherever we go, the same reliable Pirtek service is just a phone call away."
Byron Bucket
Ground Fleet Support
50° 30′ 16,24″ N
2° 41′ 47.64″ N
"They provide excellent service and are always there for the odd emergency. I can cope with the demands of the airport because I have Pirtek when I need help."