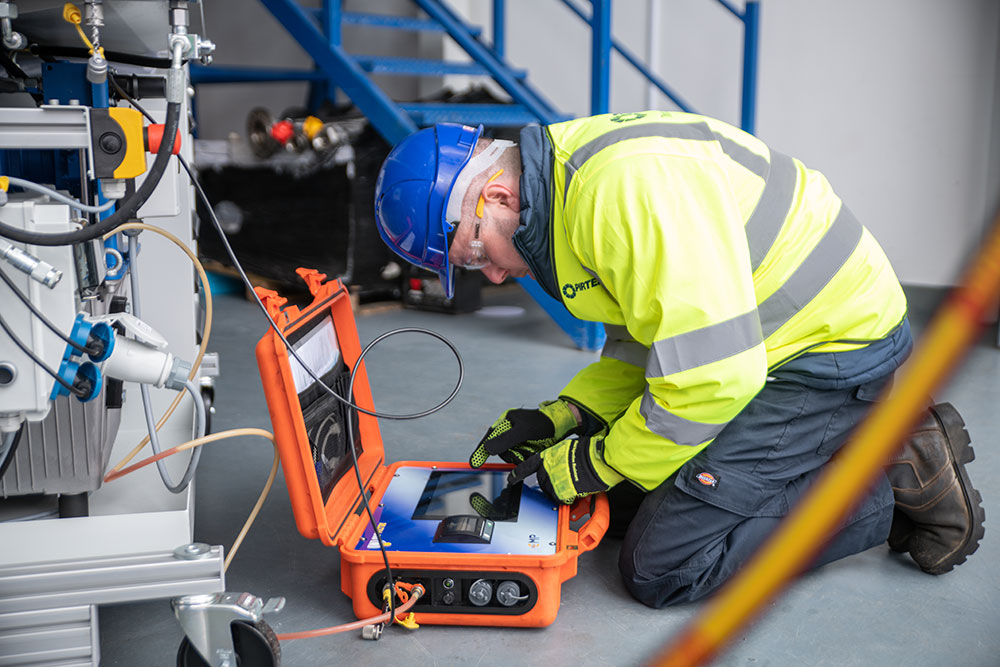 Keeping dirt at bay
Cleanliness is vital when it comes to working with a sensitive product like Hydraulics. Our hose flushing, testing and fluid analysis services give you peace of mind that your systems are free from contamination and operating as they should be.
Key features
All testing conducted by experienced hydraulics technicians.
Clears hoses of dirt and debris that cause contamination.
Checks hydraulic oil is clean and functioning correctly.
Tests products to manufacturers' tolerances.
Traces potential failures within the system.
Ensures compatibility of hydraulic components.
Helps to avoid costly downtime to your business.
Identifies any issues before they cause failures.
Puts the system's integrity to the test.
Minimises contamination from new parts.
Ensures all components are performing correctly.
Keeps machines functioning in perfect health.
Avoid costly contamination
During the manufacturing process it's common for dirt and debris to settle inside a new hose. Pirtek's dynamic flushing ensures that any unseen contamination gets washed away before your hose gets fitted, helping you to protect the integrity of your hydraulics system and ensure your business can keep moving.
Pre-empt system issues
Regular hydraulic oil testing is the key to uncovering degradation and contamination that can lead to system failures. Our technicians are armed with the expertise to safely analyse your fluid cleanliness, helping you to identify potential issues early on, before they can escalate into more costly problems.
Martin Hood
Marwell Zoological Park
50° 59′ 27.40″ N
1° 16′ 46.54″ W
"Pirtek offered the best solution and completed the job in no time at all with a minimum of disruption. They were a highly professional and efficient team."
Steve Bishop
Syd Bishop & Sons
51° 22′ 58.37″ N
0° 8′ 7.64″ E
"As a national company we find ourselves working from anywhere. It's reassuring to know that wherever we go, the same reliable Pirtek service is just a phone call away."
Byron Bucket
Ground Fleet Support
50° 30′ 16,24″ N
2° 41′ 47.64″ N
"They provide excellent service and are always there for the odd emergency. I can cope with the demands of the airport because I have Pirtek when I need help."