In 1988, our bespoke emergency hydraulic hose repair business entered the UK market, and over the following 35 years, our franchise-model business has grown to become a leading force in the sector and is respected as a market leader.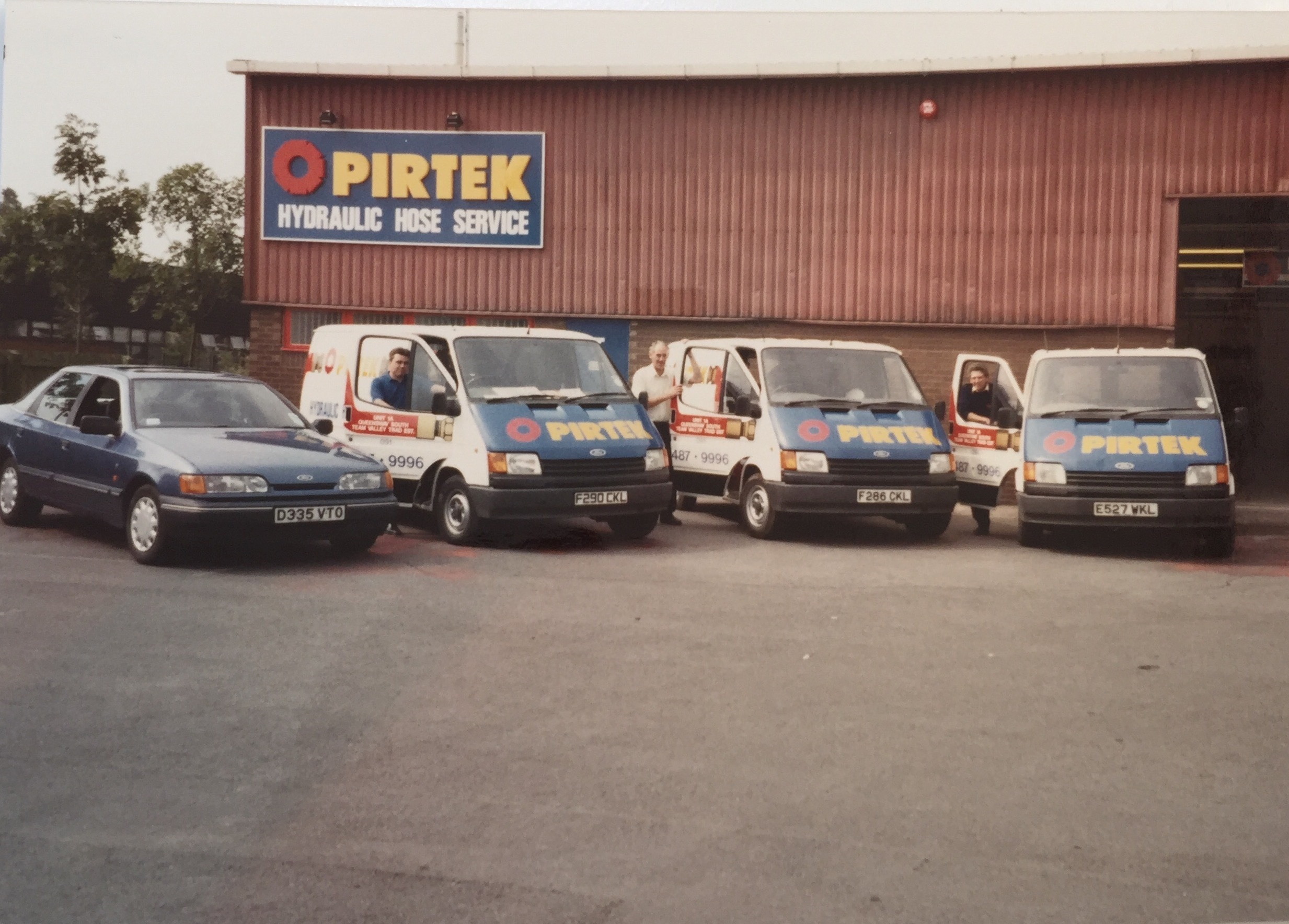 Over our 35-year history, we have evolved the services we offer to customers in a variety of different markets – steadily embedding ourselves to become the flagship name in bespoke hydraulic support and repairs.
London's Park Royal marked the beginning for our UK presence with the opening of our first dedicated hose centre. This would become our base of operations for the next five years as our network expanded its reach across the country with the opening of six more centres to strategically expand our scope of service.
The following years saw further expansion as we continued to solidify our position as a market leader. The network grew to over 20 centres and Pirtek's head office operation relocated to Acton, London, where it operates from to this day. In addition, 1994 saw our expansion into the Republic of Ireland through the opening of the Dublin centre, which gave us a springboard to subsequently expand into continental Europe, with a presence established in Germany and the Benelux countries in 1996. Years later, we expanded into Austria, Sweden and France to continue to strengthen our position across Europe.
"Over the years Pirtek has grown to become respected in the marketplace," reflects Paul Dunlop, Operations Director, who has been with the business for more than 30 years. "When we first came into the market, nobody thought we would be here for more than 10 minutes. But now, we're by far the largest in the UK and in Europe!"
A huge part of our success is our ambitious goal of striving to be on site within one hour of a job being raised. And with a 95% success rate, it is now something our customers expect. The first years of our UK operations saw us strive to establish and prove to the sector that this level of bespoke customer service can be delivered. To facilitate this, we rapidly expanded our fleet of mobile service vans.
Today, we have 86 centres and over 300 mobile workshops across the country. Our franchise-model is the cornerstone for our long-standing success. "I'm a firm believer that our franchise model is built perfectly," says Dunlop. "If you follow the model you will get results. As long as the fundamentals don't change, which is delivering high levels of quality service and being on site within the hour, that produces the results. Our franchisees across the network give the time, effort and expertise to help the business succeed and they are invaluable. The hydraulics industry in the UK is worth over a billion pounds and there's so much potential for us across different market sectors that the future looks bright."
Across our 35-year history, Pirtek UK has been at the forefront as the hydraulics industry has evolved, keeping pace with changes and new innovations. Looking ahead, as the sector continues to get smarter and embrace new technologies and ways of operation, we are committed to investing to retain our position as a market leader. Two examples of this commitment are our ISO 9001 accreditation to meet customer service objectives as well as our ISO 14001 accreditation to accurately measure and enhance environmental impact. But, at the core of our operations, one thing will remain the same for the future: an unwavering commitment to innovation and constant improvement in delivering outstanding customer service.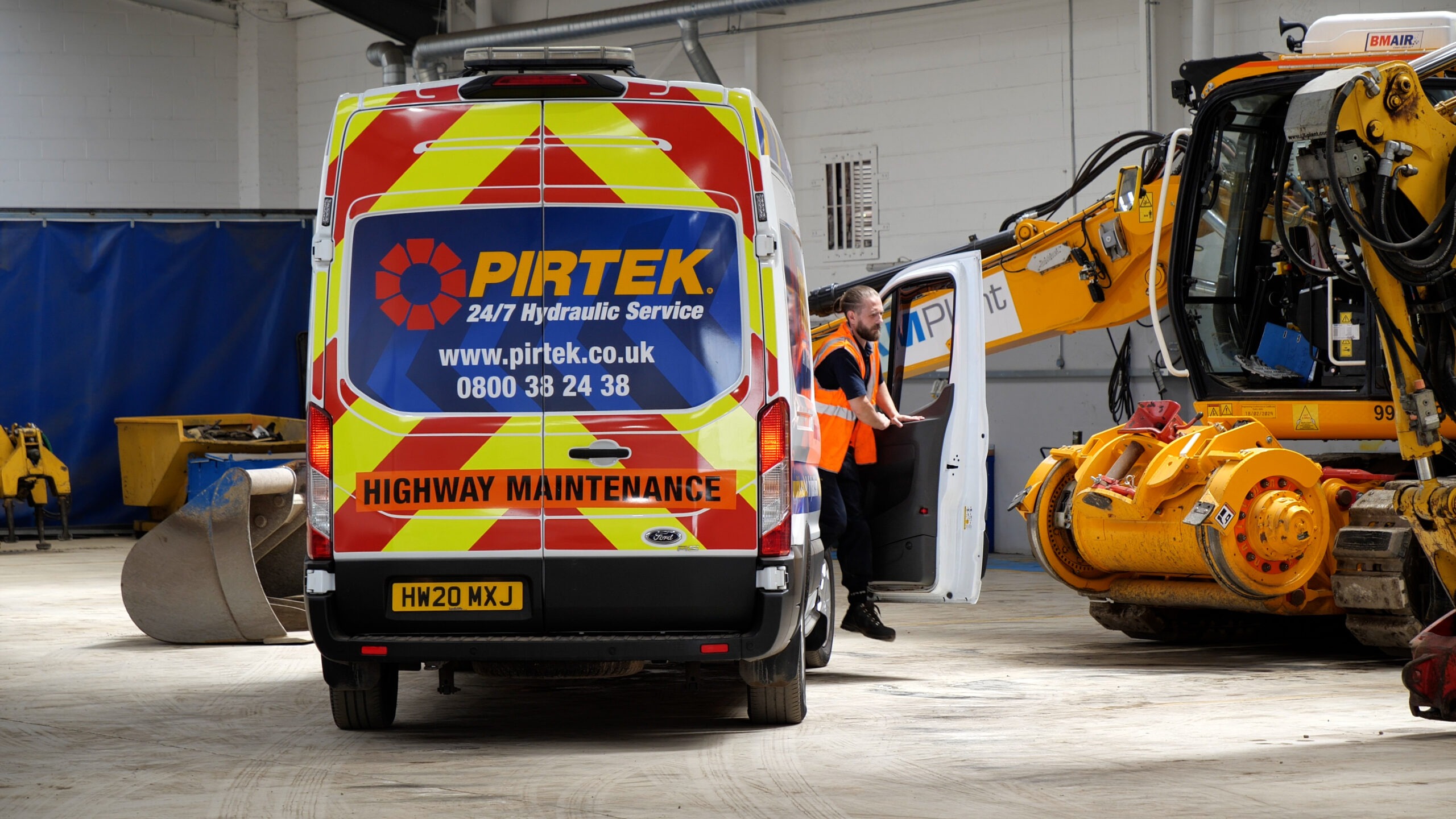 "Pirtek UK has undergone huge growth in the past three decades," concludes Paul Dunlop. "To look back at where we were and where we are now is a huge testament to the passion and expertise from our network. Our people have been fundamental to our sustained success. Our foundations and mission objective remain the same today as they were 35 years ago. This focus on delivering excellence in customer service will remain at the heart of everything we do as we look to the future."