In the recent heat, Scott Amey, a Pirtek technician based at Pirtek Mitcham, kept his cool to offer medical assistance when he was called out to a routine hydraulic breakdown. Initially, attending a standard call out to replace a hydraulic hose on a Biffa vehicle that had broken down.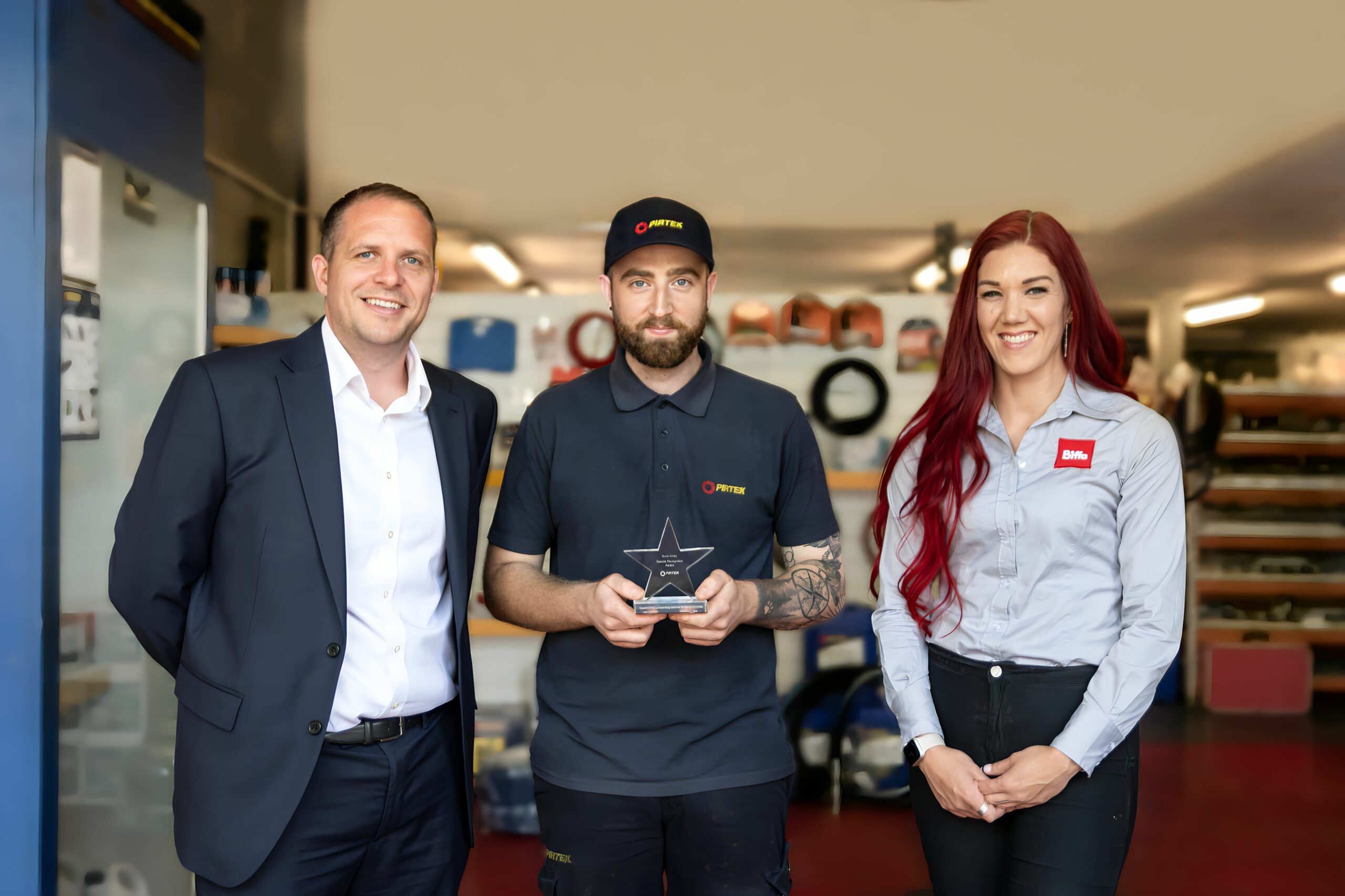 The vehicle callout was located down a quiet and secluded lane, with nobody else in the vicinity. However, Scott soon noticed the Biffa vehicle operator looked a little unwell, whilst fixing the machinery he kept an eye on the operator and when he saw him collapsing towards him, he was in the right position to catch him and prevent any potential further injury caused by hitting his head on the machinery or ground.
As the Biffa Operator then began to have a seizure, Scott put him in the recovery position and immediately called for an ambulance and further medical assistance. Scott also went the extra mile and was the person that called the Biffa workshop, as they were the only contact details for the job he had and asked them to contact to alert them. Enabling them to contact the individuals next of kin and attend site to support.
Whilst waiting for the medical services to arrive, the Biffa operator started to regain his senses, but in his confused state, he tried to get back into the vehicle. Luckily, Scott remained calm and persuaded him to wait for medical assistance to arrive first, keeping him safe and preventing further harm.
Thanks to Scott's quick thinking and response, the Biffa driver was soon feeling better and has since made a full recovery.
The Biffa team were very grateful to Scott and Natalie Kershaw, Business Manager, Biffa commented; "Scott was amazing, he acted very quickly and kept our driver out of harms way. He is an absolute credit to your team. Thank you, Scott."
Likewise, the Pirtek team are very proud of his actions and he has become the inaugural winner of the Pirtek Special Recognition award, which he recently received from Pirtek Managing Director, Adam Burrows and Natalie Kershaw, Business Manager, Biffa.
Well done Scott!