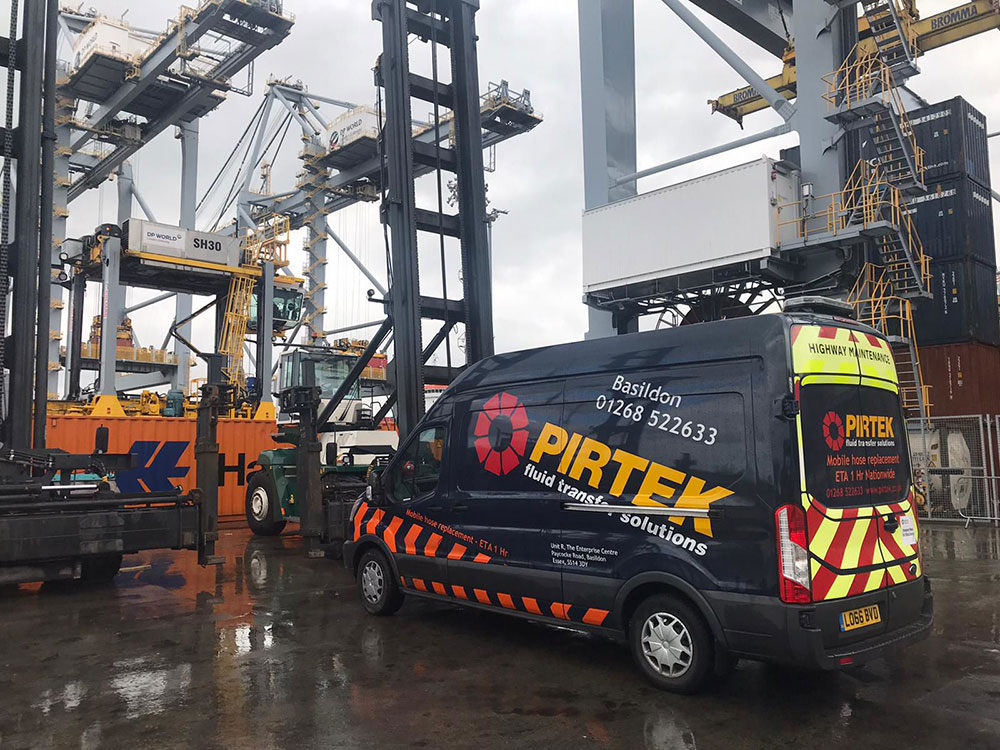 Keeping material handling moving
With more than 30 years of hydraulics experience to draw on, Pirtek can provide cost-effective solutions for an array of machinery and equipment needs. Be it a forklift, a construction crane, transport belt or work platform, our technicians are armed with the expertise to help you maximise coverage and minimise downtime.
A nationwide network to call on
Each local Pirtek centre is part of an 86-strong network, providing best in class hydraulics expertise throughout the UK and Ireland. In fact, we never switch off. We're operational 24/7, 365 days of the year, and the extent of our nationwide coverage means we can be on site in just an hour when you need an urgent repair.
Experts in material handling hydraulics
More than 350 strategically located mobile service units.
96% first time fix rate and one hour on site ETA.
Over 18,000 hydraulics components in stock at our trade counters.
More than 30 years of experience and 86 centres nationwide.
Terry Wells
Nationwide Handling Limited
52° 0′ 24.3″ N
0° 18′ 7.01″ W
"We have 1,500 platforms here, in every shape and size. It's pleasing to know if anything does go wrong on site I have Pirtek working away to put it right."
Martin Hood
Marwell Zoological Park
50° 59′ 27.40″ N
1° 16′ 46.54″ W
"Pirtek offered the best solution and completed the job in no time at all with a minimum of disruption. They were a highly professional and efficient team."
Steve Bishop
Syd Bishop & Sons
51° 22′ 58.37″ N
0° 8′ 7.64″ E
"As a national company we find ourselves working from anywhere. It's reassuring to know that wherever we go, the same reliable Pirtek service is just a phone call away."
Byron Bucket
Ground Fleet Support
50° 30′ 16,24″ N
2° 41′ 47.64″ N
"They provide excellent service and are always there for the odd emergency. I can cope with the demands of the airport because I have Pirtek when I need help."
Do you have any questions or would you like to know more?
Fill up the form and one of our experts will be able to assist.