Oil spill products and environmental services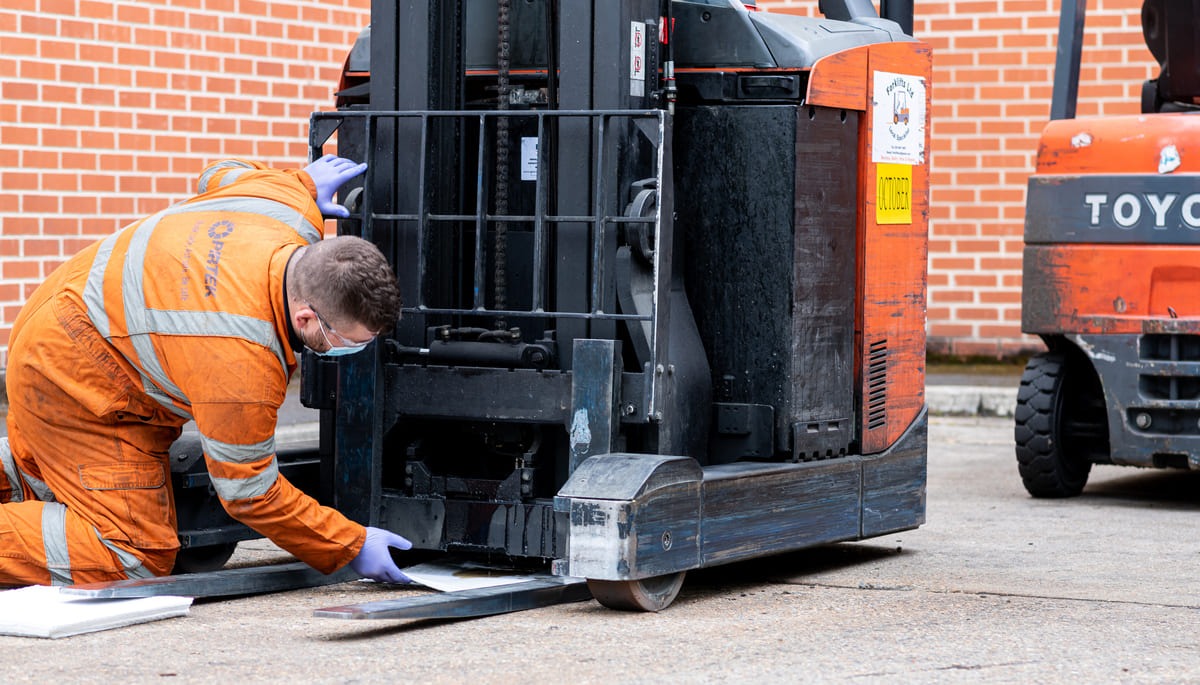 Responsible clean-ups and containments
Even with the best of intentions, oil spills are common when working with hydraulics. We help our customers to minimise their environmental footprint, by mitigating oil spill contamination and disposing of toxic waste.
Keeping oil spills contained
As hydraulic experts we know that oil spills are often inevitable. That's why our Pirtek technicians carry oil spill contamination products that are capable of mitigating environmental harm. From granules and spill pads to plant nappies, if an oil spill occurs on our watch you can rest assured we'll have it quickly under control.
Taking care of toxic waste
As the only licenced waste carriers in the hydraulic support industry, we know how to dispose of contaminated materials in an environmentally safe way. Not only can our technicians remove harmful waste products from your site safely, we also have the means to ethically dispose of it at every Pirtek centre nationwide.
Martin Hood
Marwell Zoological Park
50° 59′ 27.40″ N
1° 16′ 46.54″ W
"Pirtek offered the best solution and completed the job in no time at all with a minimum of disruption. They were a highly professional and efficient team."
Steve Bishop
Syd Bishop & Sons
51° 22′ 58.37″ N
0° 8′ 7.64″ E
"As a national company we find ourselves working from anywhere. It's reassuring to know that wherever we go, the same reliable Pirtek service is just a phone call away."
Byron Bucket
Ground Fleet Support
50° 30′ 16,24″ N
2° 41′ 47.64″ N
"They provide excellent service and are always there for the odd emergency. I can cope with the demands of the airport because I have Pirtek when I need help."